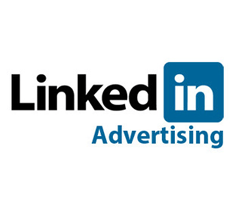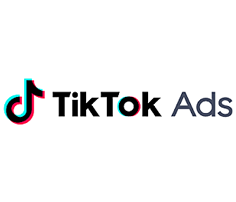 An Overview about Google PPC
Google Pay Per Click is an essential pillar of digital marketing. If it were not for this unique marketing method, countless businesses would have long ceased to exist.
Unfortunately, sometimes Google Pay Per Click service does not get its due share of recognition. That is why we have cherry-picked some exciting facts and figures that fittingly highlight the importance of Google Pay per click service.
A staggering 90 percent of customers admit Google ads end up having a significant influence on their buying decisions.
Online ads could elevate brand awareness to 80 percent.
On average, Google PPC ads reward 8 dollars in return for spending 1 dollar.
Google's Click-Through Rate (CTR) crosses the threshold of 90 percent.
Talk To Us
Request A Quote
Benefits of Google paid advertising campaigns in a nutshell
The standout feature of Google PPC service is that they only show up to the people interested in your products or services. As a result, it becomes a cakewalk for businesses to meet ambitious goals. Contrary to SEO, they do not require you to take the long route of indulging in comprehensive link-building strategies or posting hundreds of blogs before getting traction on the search engine. Google ads can earn you top-ranking even if you just a brand-new website.
Let's Talk!
Share your project details and get a budget-friendly quote right away!
Types of Google Ad Service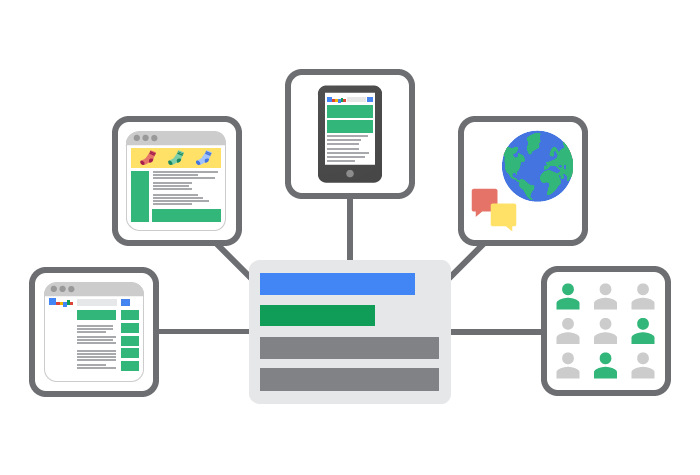 Google Search Ads
When an online visitor inserts a query that contains one of your ad's keywords, the respective search ad will show up right on top of the Google page. Modern-day consumers have a knack for conducting moderate online research before making their mind to buy anything. That is where Search ads could win the day for you. Google Search Ads
Google Display Ads
Display ads are hands down the most effective type of Google advertisement. What makes Display ads particularly lethal is their visibility on a wide range of platforms, including YouTube videos, websites, applications, websites, etc. The cherry on the top is that you can even control the channels you want to show a particular display ad. Google Display Ads
Google Shopping Ads
A shopping ad typically comprises a product description, pricing info, and pictures. Broadly put, shopping ads cover enough details to give an idea to average customers whether buying a product is worth the shot or not. Shopping ads can perform wonderfully well for international and local retailers. Google Shopping Ads
Let's Talk!
Share your project details and get a budget-friendly quote right away!
Here is what makes Marketing Notch your reliable partner to launch any course of action related to Google PPC service.
Pitch-Perfect Customization
We know how to strike the right balance between copywriting and visual aspects of Google ads for your tailored audience.
Excellent Optimization
Our tech-savvy employees are always on top of the latest updates. They make sure your Google PPC campaigns extract the maximum juice.
Flawless Communication
Connect with the core team of Marketing Notch. These folks can provide all the details that matter to you.
100 Percent Transparency
We walk the tight line of transparency. You can always access our dashboard, which does not require you to be a tech-geek to make sense of it.
Let's Talk!
Share your project details and get a budget-friendly quote right away!
Get the best Pay Per Click manager for your business
Hire Marketing Notch experts as your Google Pay Per Click campaign managers and run a successful ad campaign that gives a boost to your sales.
Talk To Us
Request A Quote
Frequently Asked Questions
Quickly morph client-centric results through performance based applications. Proactively facilitate professional human capital for cutting-edge.
What is Google PPC?
PPC stands for pay-per-click. When a visitor clicks a Google ad, the corresponding company/marketer becomes liable to pay a specific fee. Google launched this marketing strategy in 2000. More than two decades down the road, Google ads are still one of the prominent tools to get maximum eyeballs by online users.
Is it a budget-friendly option?
The answer is an emphatic yes. It is because Google PPC tends to send high-quality traffic to your website. So, if tastefully conducted, Google PPC campaigns have a high probability of pulling off a hefty revenue.
What are the main types of PPC?
Google PPC revolves around three fundamental advertising categories – search advertising, shopping advertising, and display advertising. Depending on your objectives, you may choose the one that ensures the highest ROI. Having a hard time figuring out which ad type may work out the best for you? Click here to ward off the confusion.
Is there any guarantee of achieving the desired results?
Not many PPC service providers have the guts to assure favorable results in advance. However, Marketing Notch is a rare exception to that. We have complete faith in our employees' capability, which puts us in a solid position to guarantee success.